What is Feedburner? I know many of you are already very familiar with Feeburner and its array of useful features, but however hard to believe, I am getting a ton of emails from individuals just starting their online publishing career and asking me to spend a few words to better explain what Feedburner is really all about.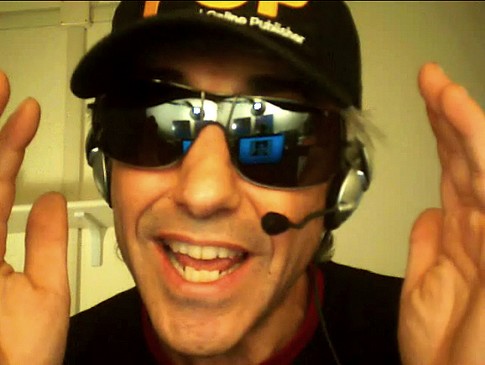 Robin Good explains what Feedburner and why it may be useful for you as a web publisher - see his video further down in this article
If you are going to be a professional online publisher of some kind, or you already are an online blogger or news reporter, you have certainly heard about the significance of RSS. A content distribution channel, that is user-centered, that keeps the subscriber's privacy protected, and which provides a near-real-time efficient system of content aggregation from all of the sources you select. To learn more about feeds you can also look up Master New Media's introductory guide to RSS and jump up to speed in no time with th rest of the class.
But one key trait of RSS content distribution is the fact that your RSS content needs to be distributed to your thousands of readers on-demand. As the RSS aggregators of your readers refresh and update
their news reading each one of them theoretically calls up your server to check if there are any new updates in your feed. When this starts to happen every hour, or even more frequently for each one of your RSS-based readers, you can be sure that your server is not going to enjoy this too much.
Depending on your specific situation the negative consequences may range from a slow-down in your server performance to a higher hosting bill (if you start to really rock with your RSS subscriber numbers).
But the problems do not end here. RSS comes in many flavors and different tools produce different kind of RSS feeds. In simple words, this means that is not unfrequent that content you are publishing in RSS, is not properly interpreted and read by some RSS aggregators, making it hard if not impossible for some of your readers to see properly what you have published.
Feedburner acts as an RSS quality control checker, as well as a professional distribution and tracking assistant, simplifying your web publisher work while extending your reach online.
If you think you would like to know more here is a short video I havwe recorded for you explaining in more detail what Feedburner is and why it may a highly valuable component of your web publishing toolkit.


Link: http://www.masternewmedia.org/news/2008/04/30/what_is_feedburner_and_why.htm#ixzz19bc9s5eO